Project Dates:
2014-present
From 2009 through 2013, Arizona had more than 5,500 suicides, 2,000 homicides and another almost 900 undetermined deaths. The impact of these thousands of violent deaths affects us all. Even if you have not been personally touched by such a tragedy, the social costs to the community, the burden on law enforcement and the criminal justice system, and the overall quality of life for Arizona residents are adversely impacted by homicides and suicides in our communities. And each one them is preventable.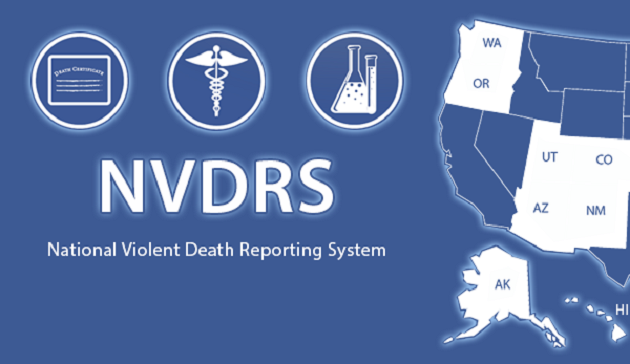 The Centers for Disease Control and Prevention (CDC) administers the National Violent Death Reporting System (NVDRS). The CDC describes the program:
The National Violent Death Reporting System (NVDRS) provides states and communities with a clearer understanding of violent deaths to guide local decisions about efforts to prevent violence and track progress over time. NVDRS is the only state-based reporting system that pools data on violent deaths from multiple sources into a usable, anonymous database.
NVDRS largely defines violent deaths as homicides and suicides, but also includes those deaths that are recorded as "undetermined", by the coroner or medical examiner. The extensive data abstraction process collects information covering all settings, age groups and circumstances of violent deaths. Specific data elements are likely to include "mental health problems; recent problems with a job, finances, or relationships; physical health problems; and information about circumstances of death. Such data is far more comprehensive than what is available elsewhere" (CDC).
The NVDRS operates by gathering and collating information on violent deaths from three primary sources of data:
1. State health department official death certificate data;
2. Medical Examiner (or coroner) reports conducting the autopsy; and
3. Law enforcement investigation reports from the responsible jurisdiction.
As of 2018, NVDRS is expanding to all 50 states, Washington D.C., and Puerto Rico. The Center for Violence Prevention and Community Safety (CVPCS) is the lead organization coordinating the AZ-VDRS on behalf of Arizona. To learn more about the NVDRS visit: http://www.cdc.gov/violenceprevention/nvdrs/.
The Center for Violence Prevention and Community Safety was founded on and currently operates on the premise that the university-based research enterprise can best serve communities through research collaborations. Community solutions to violence prevention and community safety are best informed through research partnerships that produce sound evidence for use in planning, implementing and modifying policy and program development. For the CVPCS, research partnerships consists of conducting action oriented research with agencies and organizations to address important violence prevention and community safety issues. This stands is contrast to conducting research on agencies and organizations. Since its inception, the CVPCS has partnered with a variety of local, state, national, and international agencies and organizations to conduct research that addresses the challenge of preventing violence and improving community safety in order to improve the quality of life in those spaces, including:
The National Violent Death Reporting System from ASU College of Public Programs on Vimeo.
AZ-VDRS Requests:
In an attempt to put the Arizona Violent Death Reporting System data to use in communities throughout Arizona, we are hosting an ad hoc Data Analysis Request Tool. Data collection began with 2015 deaths. The process of finalizing cases from our source agencies, and then abstracting and de-identifying for aggregate-level analyses is very time-consuming. Thus, in the interest of protecting descendant confidentiality, some analysis requests may not yet be possible. As data availability improves, analyses that are more detailed will be possible and available. Please reach out to the AZ-VDRS team with any questions.
We ask that you share a few details about yourself, so that we may respond to you directly, get clarifications if necessary, and learn more about the audience who wants to use AZ-VDRS and the Center to learn more about violent deaths in Arizona. The contact information you provide will be kept confidential, and will be used only for AZ-VDRS purposes.
Please complete the following fields to become a part of the AZ-VDRS data-users team!